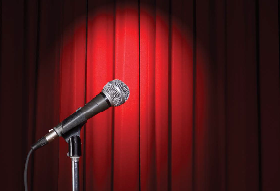 Looking for inspiration on how to improve your presentation skills? Welcome to this course!
Teacher / Author

Jihočeská univerzita v Českých Budějovicích, Teologická fakulta
Requirements
Time: 44 hours

Course outline
Do you Want to Present? So... Be Present!

How human nature affects communication

Presentations: the slide/speaker duo
Foundations
Presentation Literacy

Four Talk Styles to Avoid

Talk Tools: Narration, Explanation, Persuation, Revelation
Preparation
Idea Building: The Gift in Every Great Talk

Start with "Why"...

What's Your Point?

First Things First

Find a Structure

Visuals

Mental Prep: How Do I Control My Nerves?

Setup
Connect with an Audience: Connect with the People
The Art of Being Completely Present

Connection: Get Personal

Connecting with an Audience

Resonate: Connect before Giving the Presentation

Connect with Punch, Presence and Projection
Get Engaged: Engage People
Make it a Story

The Need for Engagement

Engage with Passion, Proximity, and Play
Sustain
Sustain with Pace and Participation

Make it Stand Out

Voice and Presence
End with a Finish
To Sum Up
Do not Lose Yourself in "Presentation Rules"

The Journey Begins

Scripting and Run-Throughs

Continuous Improvement with Persistence

Format Innovation
How to sign up?
The course is available to USB employees for free. To sign up for the course, just go to the link below.